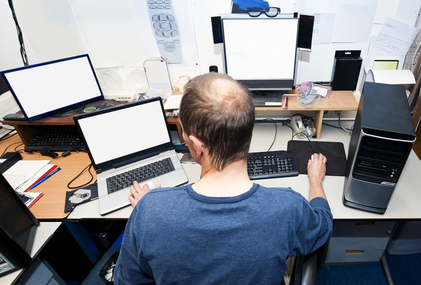 Replacing conventional documentation, reporting and notation processes with incident reporting software can provide many important advantages. Errors and inaccuracies that are common with paper-based records may impede efficiency, delay response times or place security personal in a difficult legal position. A digital incident management system ensures that security personnel, departments and service providers are able to create, store and access critical information with far greater convenience and accuracy. Security guard management applications and software can make a critical difference when it comes to reducing errors and inaccuracies that may compromise the value and usefulness of past reports and records.
Using Software to Streamline the Reporting Process
Omissions, oversights and other errors that may compromise the integrity or usefulness of an incident report are never issues that should be taken lightly. Automated incident reporting software can be used in order to ensure more complete and accurate record-keeping efforts. Security guard management and reporting applications can also be used in order to minimize the amount of time and effort needed to complete the documentation process. A more accurate and convenient way to generate incident reports can ensure that the reporting process will not distract service providers from other concerns and responsibilities that may require their attention.
Superior Record Storage Solutions
Relying on an outdated incident management system can make retrieving old reports and tracking down important information a far more challenging ordeal. Digital incident reporting software offers a far more flexible and versatile storage solution, one that can allow operators to find and access specific files and documents with only a few keystrokes. A digital incident management system can also be useful for sharing information and providing documentation to other departments, agencies and organizations. The limitations of a paper-based reporting system could be causing more problems than many businesses might realize.
Finding and Selecting the Best Security Guard Management Applications
Aside from the basic need to accurate record the details of an incident report, the needs of various security services providers may differ a great deal. Investing in scalable security guard management applications that can be more readily adapted to specific needs and circumstances and a digital incident management system that is able to automate a larger portion of the reporting process can often be the best way to approach the situation. Assessing the limitations and issues associated with current reporting and management systems can offer valuable insight regarding which resources may be of greater overall value.