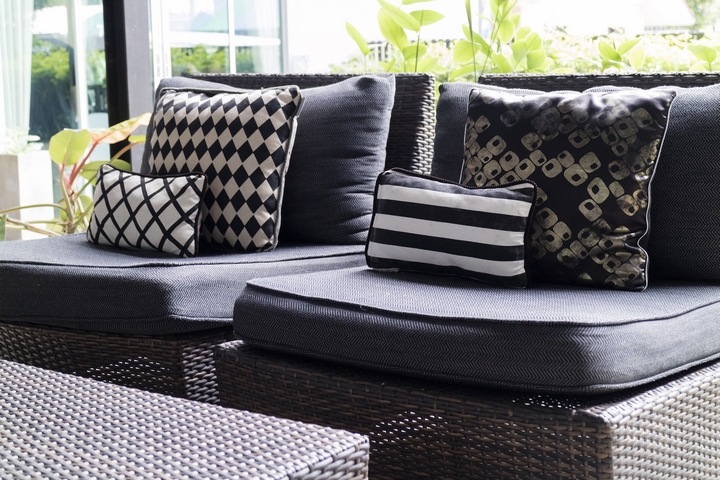 Your sectional sofa will most likely be the focal point of your living room. Its style, placement, and appearance will influence how your living room looks. When shopping for a new sectional, consider taking a good look at your living room. Look at the room's walls and the pieces of furniture already inside it. Unless you plan on changing the room's entire colour scheme to complement your new sectional, try to choose a colour that goes well with your current scheme.
Are you looking for the perfect sectional sofa for your living room? Are you wondering how to decorate the comfy sectional sofas and match it with your living room furniture sets? If so, there are many trends in colours and materials. They inspire you to style your sectional and the area it occupies in your living room.
Here are seven sectional sofa decor ideas for your living room:
Idea #1: Pair your sectional with an armchair or an ottoman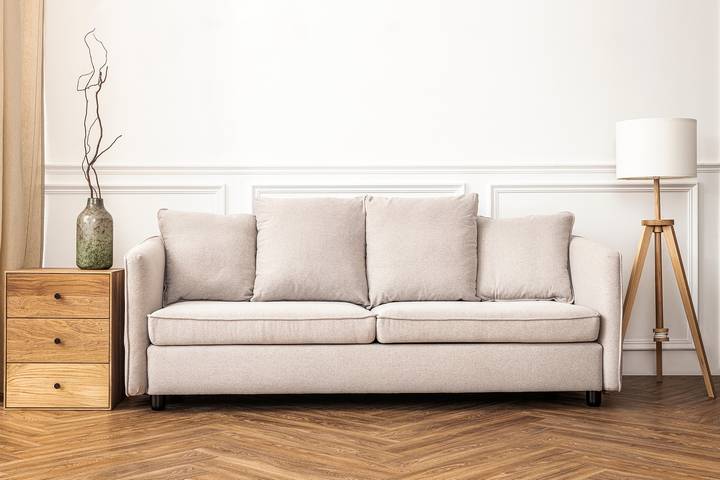 Unless your living room is very small, you will probably want to pair your sectional sofa with another seating option. A comfortable armchair could instantly transform your L-shaped sectional into a U-shaped one. Consider getting an armchair in a contrasting colour.
You can also pair your sectional with an ottoman, which allows you to put your feet up no matter where you are sitting. The ottoman could either match the style and the colour of your sectional. Alternatively, it can be used to create a fun contrast.
Idea #2: Pair it with a stylish coffee table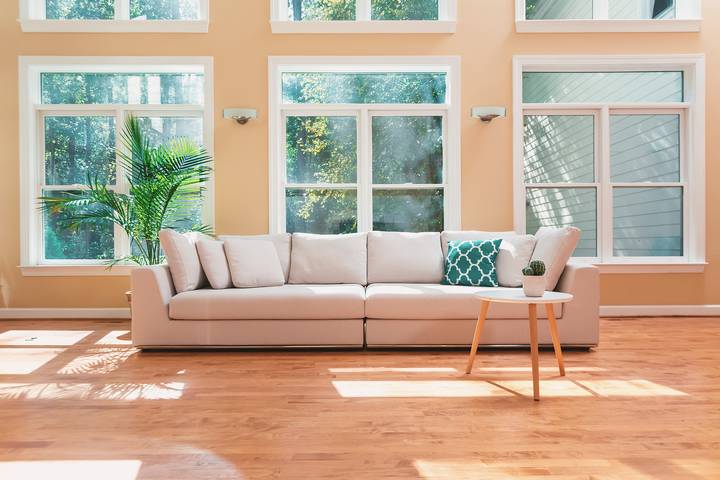 Instead of an additional seat, you could pair your sectional sofa with a stylish coffee table. A round coffee table would work particularly well, as you can place it inside the small nook of your sectional, where it won't block circulation.
Look for a coffee table that matches the other furniture in your living room, or use this opportunity to display a unique statement piece.
Idea #3: Have some fun with throw pillows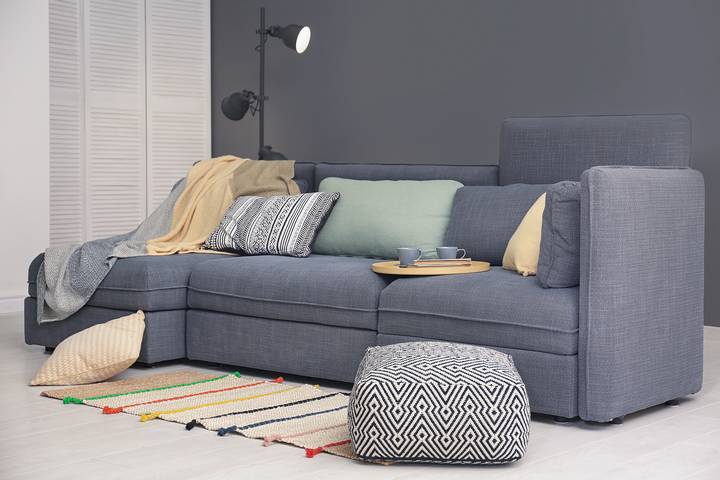 Every sectional sofa needs at least a few throw pillows! They can allow you and your family to sit more comfortably, but since they come in many shapes, colours, patterns, and materials, they are also useful for decorating your sectional.
Pick a few pillows that match your colour scheme, and arrange them nicely in the corner and on each end of your sectional. Whenever you get bored with the styles of your throw pillows, buy new ones to change the look of your sectional, or simply get new pillow covers.
Idea #4: Place a large rug under your sectional
Placing a large decorative rug under your sectional sofa is a good idea for different reasons. If you choose a sectional in a neutral colour, a stylish rug with colourful patterns will make the area come alive, especially if you match it with your throw pillows.
A thick rug can make any living room feel more warm and cozy. And if your home has an open layout, a rug large enough to fit under all the legs of your sectional will instantly help define your living room area.
Idea #5: Create a gallery wall behind your sectional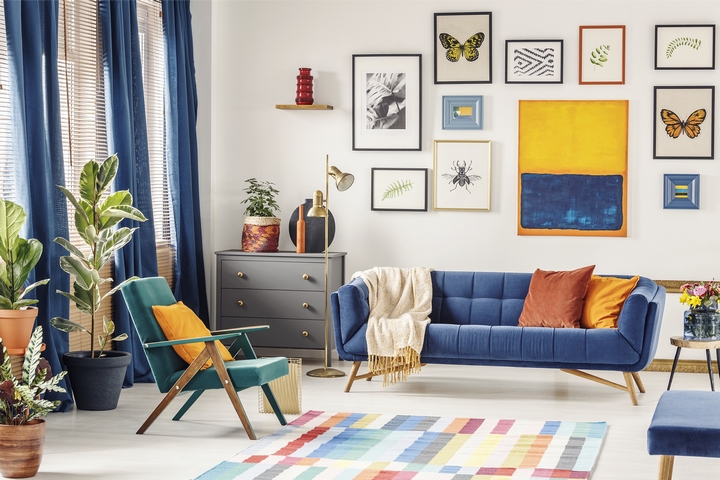 If your sectional sofa is placed against a corner of your living room, how can you decorate the walls above it? One fun option is to create a gallery wall.
Arrange family photos, artwork, and inspirational quotes in picture frames that share the same colour scheme. Add a stylish mirror or two and perhaps a clock and a few floating shelves. You could even make your different framed pieces go all the way to the ceiling to make it look higher.
Idea #6: Make a statement with large artwork
If a gallery wall sounds too chaotic for you, you could decorate the wall above your sectional sofa with one or two large pieces of art. It could be a large painting in a beautiful frame, a huge clock, a big mirror, or anything you want to display on your wall.
Your sectional sofa is an important part of your living room and perhaps even an important part of your daily life. It makes sense to want to decorate it as well as to decorate its surroundings.
Idea #7: Mount some shelves on the wall
Finally, you could also mount some shelves on the wall above your sectional sofa. You can either fill them with decorative items or use them to store books, magazines, or other things you don't know where to store.