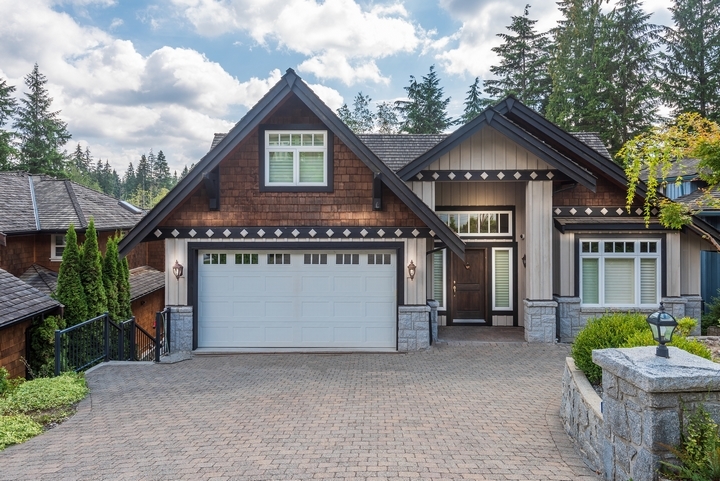 When designing a luxurious living space, attention to detail and exquisite design choices set a luxury home apart. Luxury home design is an art form that combines meticulous attention to detail, refined aesthetics, and the integration of cutting-edge technology to create spaces that embody sophistication and comfort.
Every luxury home design is crafted with the utmost care, from grand foyer entrances to spa-inspired bathrooms. But when it comes down to it, luxury home design is about creating an environment that reflects the homeowner's style, personality, and aspirations. It's about lavish materials and thoughtful details that elevate the living experience.
If you are considering designing a luxury home, you've come to the right place. From elegant materials to striking architectural elements, some design concepts are bound to inspire your imagination.
Idea #1: Magnificent Foyer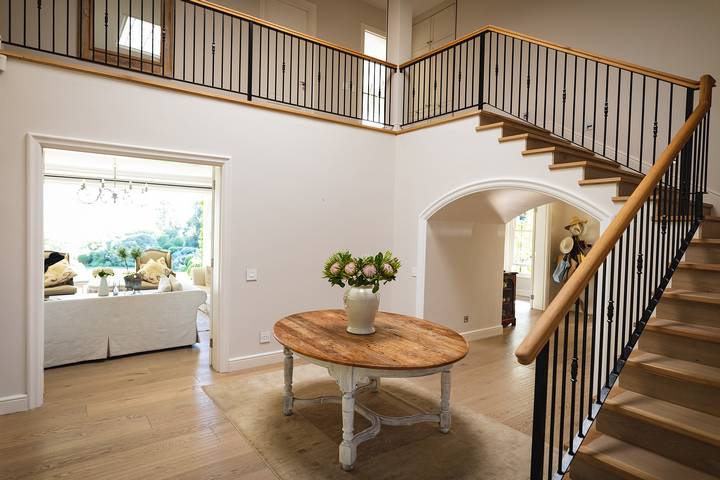 The foyer is the first area you see when you enter your luxury home, so make it grand, a space that exudes elegance. Incorporate a magnificent chandelier as the centrepiece, complemented by a statement staircase.
Work with luxury home builders to create a magnificent foyer. Choose luxurious marble or an intricately designed tile pattern on the floor. Add large mirrors on the walls and stylish seating areas for glamour.
Idea #2: High-End Materials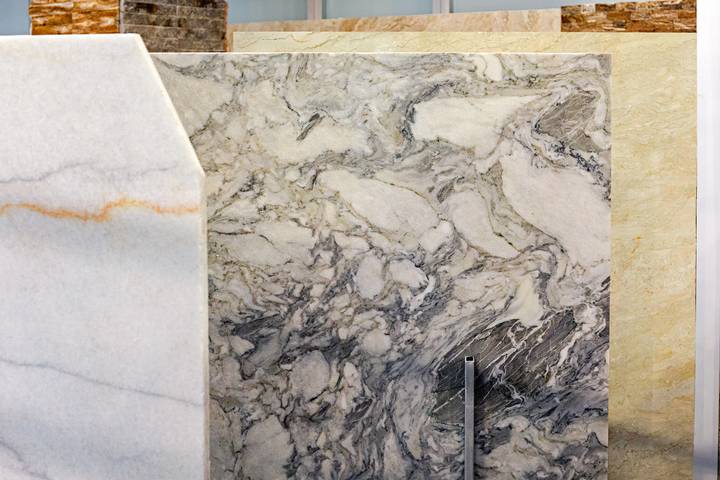 Investing in premium materials will lend an air of luxury to your home. Use materials like marble, onyx, or granite for countertops, floors, and walls and opt for hardwood or stone flooring. Custom cabinetry in the kitchen is a must-have, made from exotic wood and crafted to perfection.
Rich fabrics like velvet, silk, and cashmere for upholstery and draperies will enhance the luxurious feel of your space. Every surface in your luxury home, from the walls to the bathroom fixtures, should be carefully selected to reflect the highest standards of quality and sophistication.
Idea #3: Spa-Inspired Bathrooms
In your luxury home, bathrooms can be personal sanctuaries that rival a five-star spa. The best spa-style bathrooms will boast a blend of functionality and indulgence. Install a large soaking tub as the focal point, surrounded by floor-to-ceiling marble or mosaic tiles.
Include features like rainfall showers, heated floors, and smart mirrors. Choose luxurious materials such as marble, onyx, and natural stone to create an atmosphere of timeless elegance.
Idea #4: Stunning Outdoor Living Spaces
Outdoor spaces in luxury homes are carefully designed to combine comfort, aesthetics, and functionality. A pool is common in many properties, but your backyard retreat goes beyond a luxury home's average backyard water feature.
Instead, you might find an infinity pool with a cascading waterfall and hidden caverns. Add a fully equipped outdoor kitchen with a built-in grill and bar. Incorporate a lounging area with plush seating and a cozy fire pit for intimate gatherings. Lush gardens and manicured landscapes will bring it together in a picture-perfect outdoor oasis.
Idea #5: Smart Technology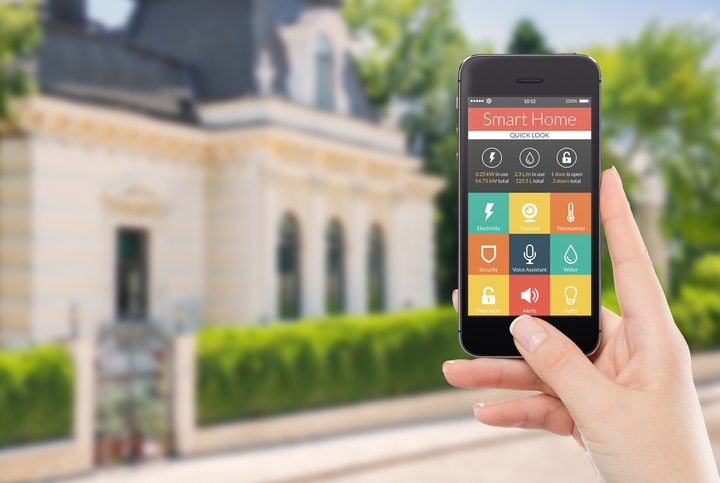 Innovative technology has revolutionized modern luxury homes, allowing us to seamlessly integrate convenience, comfort, and security. These cutting-edge systems transform the way we interact with our living spaces. For example, voice-activated assistants allow effortless control of lighting, temperature, and entertainment systems.
Smart thermostats adapt to occupants' preferences, ensuring optimal comfort while conserving energy. Automated blinds and curtains adjust to natural lighting conditions, enhancing ambiance and privacy. Advanced security systems provide real-time monitoring, remote access, and facial recognition features for the utmost safety. No luxury home design is complete without these amazing features.
Idea #6: Personalized Home Theaters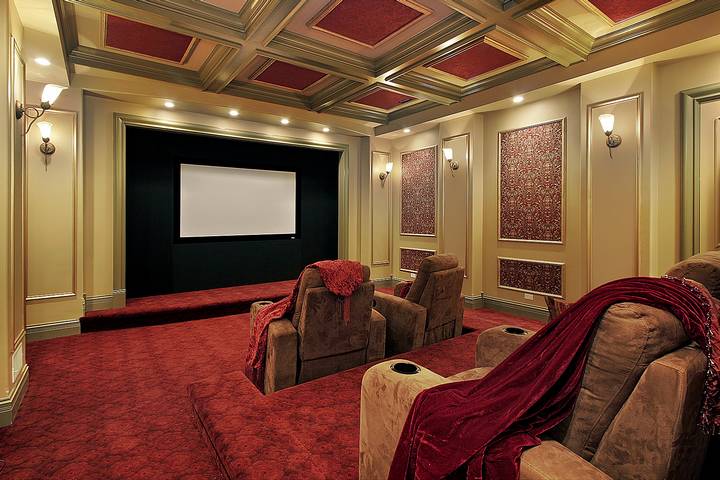 Creating a cinematic experience right in your home with a dedicated home theatre has never been easier. Install plush reclining seats with built-in cup holders, soundproof walls, and acoustic treatments for an immersive movie-watching or gaming experience.
Integrated smart technology will provide effortless control of audio and video settings. Strategic lighting, a high-definition projector and a large projection screen will complete your perfect theatre room.
Idea #7: Wine Cellars and Bars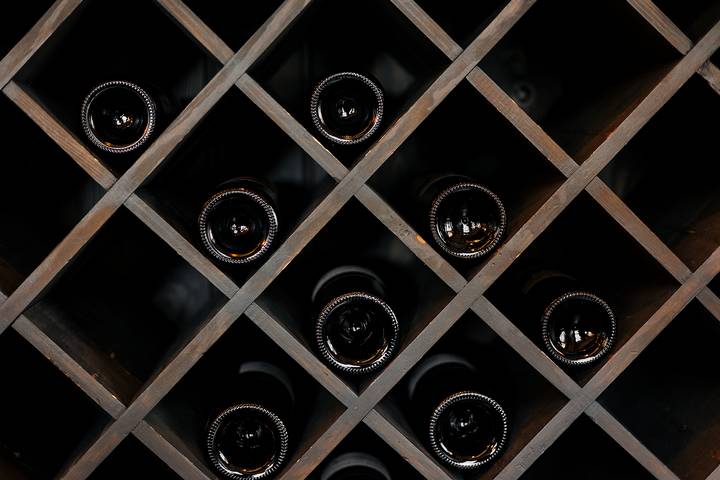 Indulge your passion for fine wines or spirits by adding a wine cellar or bar area to your luxury home. A custom-built wine cellar can showcase your extensive wine collection, with temperature and humidity control systems ensuring optimal preservation. Or perhaps a bar equipped with top-of-the-line refrigeration and dispensing systems is more to your taste.
Whether you plan to host intimate wine tastings or extravagant parties, wine cellars and bars are a staple in many luxury home designs.
Idea #8: Primary Suite Retreat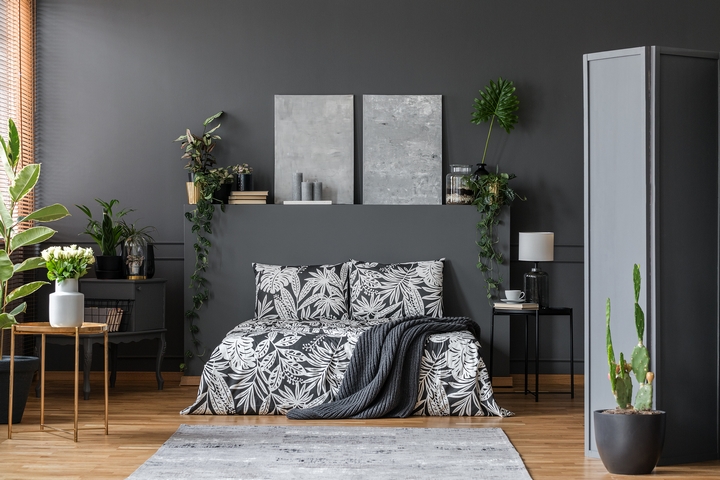 Designing the primary bedroom suite in a luxury home is an opportunity to create a personal sanctuary. Start with a spacious layout featuring a king-sized bed. Incorporate a seating area with plush armchairs or a chaise lounge for relaxation. Integrate smart lighting fixtures with dimmers to set the perfect ambiance.
Consider adding a fireplace for warmth and coziness. Include a lavish en-suite bathroom with a spa-like shower, freestanding bathtub, and high-end fixtures. Finally, add custom walk-in closets with built-in organizers to complete the primary bedroom suite, providing ample storage space and luxury.