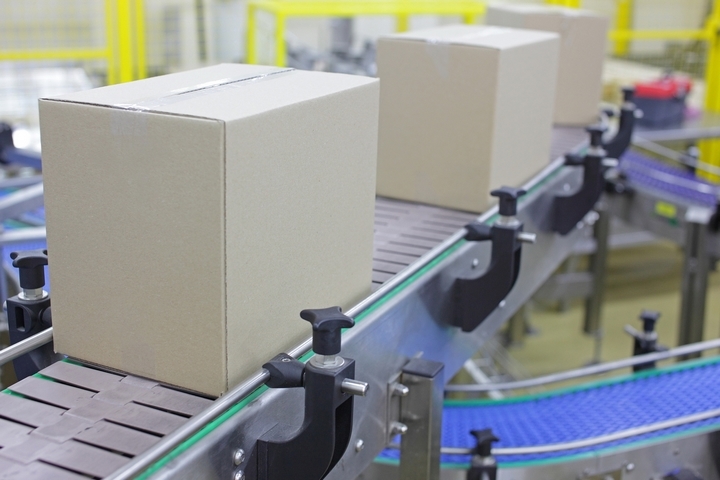 The main goal of a manufacturing company is to have an effective, successful supply chain. An effective supply chain is cost effective and saves your business much-needed funds thanks to faster deliveries to consumers and shorter factory processing times. Consequently, there's less damage to report with an effective supply chain. An effective supply chain should, therefore, be trackable, accountable and transparent.
Without knowing where to start, improving your supply chain strategy may be quite expensive and time consuming. Here are eight ways to guide you on how to improve your supply chain strategy:
1. Have a distribution strategy
An effective distribution strategy allows businesses to have a clear idea of steps to follow to improve customer service and to reduce the time taken to deliver goods and services. Consequently, the company can realize profitable growth.
When improving the supply chain strategy, the key areas to consider are the warehouse, cross docks, production facilities and customers. Have a clear outline of the key objective of your distribution to implement policies that are in sync with your goals.
2. Improve the distribution network.
Shipping is at the core of any supply chain strategy. This includes delivery tracking to sales strategies that are essential for a successful supply chain operation.
When your main objective is to improve the distribution network, you need to figure out how the different elements in the supply chain work to ensure a smooth supply chain. For instance, if the software systems are not as efficient and effective as you would like, you can make the relevant changes.
3. Monitor cash flows in your supply chain strategy.
Monitoring cash flow is a crucial contributor to the improvement of supply chain management. Businesses should have a clear understanding of how to pay suppliers and logistics companies. Another element to consider while monitoring cash flow is opting for automated order processing to avoid unnecessary purchasing.
As a business grows, the task of monitoring cash flows may become overwhelming. Hiring a freight audit company will help to keep your finances in check. The company could also help to determine the frequency of payments, payment methods, and expenses that get passed on to the customers.
4. Adopt an optimized business operating model.
This requires the right forecast and contingency planning tools for a holistic view and proper response to various risks. Some of these risks include political upheavals and natural calamities that may affect the supply chain process.
This supply chain strategy will allow the business to make alterations when the need arises. These include price alterations and delivery route alterations.
5. Increase information sharing and visibility.
Transparency plays a significant role in how to improve the supply chain strategy. When the logistics process is clear and transparent, it benefits the company, its workforce and its clients.
Through modern technology, you can communicate the most up-to-date information within your business and among key stakeholders. By sharing this information with the relevant parties, you pave the way for innovation and better solutions. This will help to improve the supply chain strategy.
6. Focus on employee development.
As much as companies that deal with supply chains are faced with everyday pressures, they shouldn't forget about developing the skills of their employees. They should do this by regularly assessing the workforce and conducting training and expertise programs to equip the employees so they can function efficiently and effectively.
By continuously training employees, when a need arises to fill a senior position in the supply chain, there is always a qualified person within the business who can take up that challenge. Employee training is also key to successfully implementing innovative technologies, equipment, and machinery.
7. Take advantage of modern technology.
Effective use of modern technologies enhance the success of a supply chain business. These include warehouse management systems (WMS), among others.
These systems automate the material handling process and eventually improve efficiency. Other advantages of using the latest technologies include an increase in inventory handling accuracy, improvement in human resources allocation and better control of expenses through radio frequency and barcode technology.
These systems, however, should be regularly assessed to ensure their performance is optimized at all times. Although the technology isn't cheap, with proper maintenance and training, you will get your money's worth in increased efficiency and a greater competitive edge.
8. Update your written strategy regularly.
To understand this last tip, let's first clearly outline what a supply chain strategy is. A supply chain strategy is a plan formulated to help supply chain leaders decide on how best to allocate their scarce resources over a given period.
Also included in the plan is a SWOT analysis: an assessment of the strengths, weaknesses, opportunities and threats. Regularly updating this plan is, therefore, essential. It provides you with a better view of your supply chain and helps you develop solutions to problems that arise along the way.
The best supply chain strategy is customer-driven. Its goal is to ensure items get to the end-user in the same condition they were in when they left the warehouse. Further, every stage of the supply chain should have two attributes: transparency and accountability. Clients shouldn't be left guessing where their items are in the supply chain, or when they will receive them.